Meal Ingredients
GF Dark Cherry Banana Bread
Knowledge Drop | Loaded with antioxidants, ceylon cinnamon is known to lower cholesterol, reduce the risk of heart disease + lower blood sugar — among other things.
Ceylon cinnamon — also known as "true cinnamon" — is native to Sri Lanka and southern parts of India. While there are a myriad of cinnamon varieties, we highly encourage you to seek out and slightly splurge on ceylon cinnamon. Why? Ceylon cinnamon's popular counterpart, called Cassia, is abundant in coumarin, a natural plant chemical that doubles as a blood thinner, which can be dangerous for individuals with liver damage. The high concentration of coumarin in Cassia cinnamon has led some European countries to ban the variety — though it is the top cinnamon variety sold in the US... not cool.
How to spot out Ceylon vs Cassia? Typically, if a cinnamon container sold in the US doesn't specify the variety, it's safe to assume it's Cassia (that's not something many brands want to boast). However, Ceylon cinnamon is usually labeled accordingly, because it's so great, they want the world to know! If you're buying cinnamon sticks, as opposed to the powder version, the layers in the Ceylon sticks are thinner and flakier looking. See below to familiarize yourself with the two.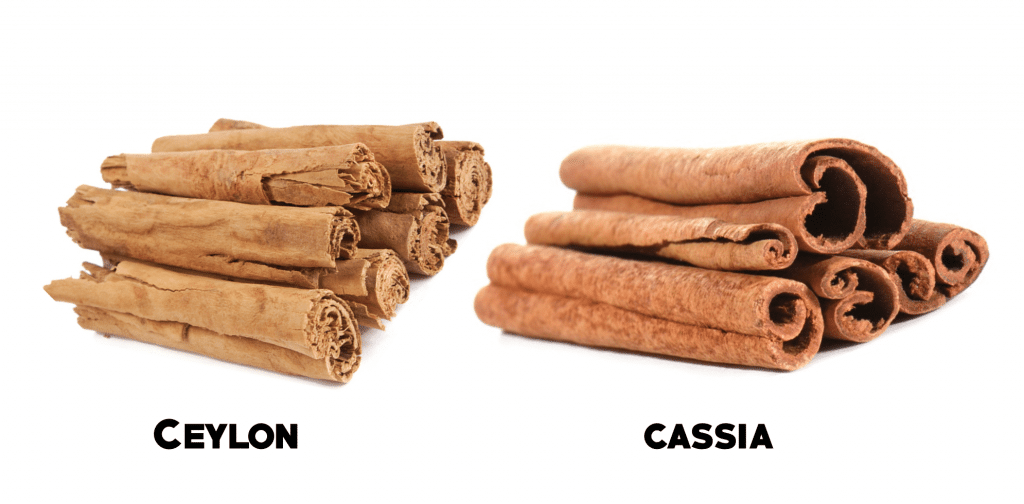 Ingredients
DARK CHERRY BANANA BREAD: cherries, banana, oats, oat flour, gf flour, coconut milk, coconut oil, coconut sugar, baking powder, vanilla, maple syrup, cinnamon, cocoa powder, pink himalayan salt. CINNAMON BUTTER: coconut milk, coconut oil, young coconut, ceylon cinnamon, maple. GRAPES
Hungry for more life-transforming content?